USA +1 7065 38-39-40

UK +44 754-373-15-03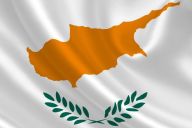 CY +357-96-38-39-40



WhatsApp

Messenger

Skype

Send message

info@24glo.com

Psalms 116 | Index
The Bible - Psalms 117
O praise the LORD, all ye nations: praise him, all ye people. Rom 15:11

For his merciful kindness is great toward us: and the truth of the LORD endureth for ever. Praise ye the LORD.

Psalms 118
---
24glo.com | ▲ | Contacts
Copyright © 24GLO LTD ® 2004-2023. All rights reserved.