Play Slope Unblocked Game
If you are at school now and you are bored, then welcome to the world of fun! On our site you will be able to play the most popular unlocked game called Slope. The essence of this arcade is very simple - you have to control a green ball on an inclined track, which is very similar to a matrix. The game starts at a low speed and the first obstacles will not cause problems for you. But the further you slide, the faster your ball will fall! Of course, these are not all the obstacles that await. Deep cliffs, narrow red tunnels, rising walls - all this will not let you relax and will keep you in suspense while playing. A little undershot and the game may end!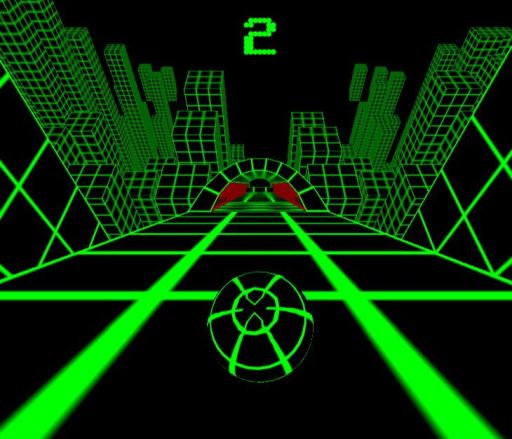 Slope is suitable for both children and adults. After each passage of the track, you will receive a certain number of points and will be able to get into the leaderboard, in which players from all over the world compete. Show your reaction and attentiveness skills and win Slope Unblocked!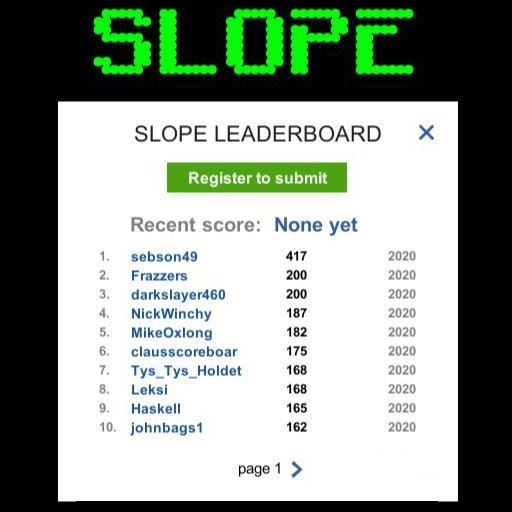 Welcome to Slope! Easy on start, but extra challenging and fun during the run!
How far can you go without reaching the bottom? Slope, a new arcade game from Y8 games, engage you in a simple yet deadly challenge: roll down the slope for as long as possible without falling off the edge or hitting any obstacles along the way. Get ready for serious speed boost as you fall downhill the never-ending surface.
Even playing it a few dozen times in a row, you will still have the desire to become better and better. Another big plus of the Slope y8 unblocked new method is that you can log in to the game under your own nickname and compete on the number of points with other players. The more you play the more likely to see your name in the list of the best players. And the last but not the least advantage of the game: it is as realistic as possible.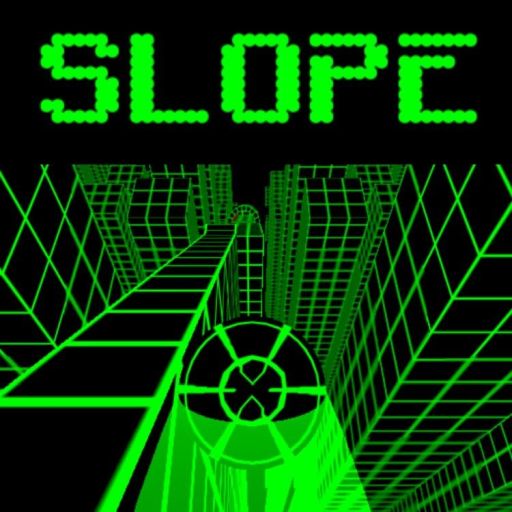 In Slope Game, you take control of a ball rolling down a steep slope. As you steer from side to side, your game plan is to avoid colliding into obstacles, keep your ball straight onto the falling slopes, speed boosting along the way and have tons of adrenaline rushed fun as you strive attain your record! The further you get, the faster you go! Easy on sight, extra challenging and fun during the run! For added challenge, the course is randomized each slopes platforms, speed boosters, obstacles and tunnels, every time you play, forcing you to constantly stay on high alert if you want to succeed.
Slope unblocked game can be embed into any site, even on school networks
Slope Unblocked is a best addon to play Slope game at school or office. When extension is installed - click toolbar icon to replace content of current tab with Slope game.
The basics of the game are that you need to roll the ball as far as possible. With each passing second, the ball moves faster and faster; it makes the game so exciting and hard to play. The Slope is also complicated by the fact that there are red obstacles on the way, which break the ball and end the round. You need to learn to play in such a way that at high speed not to touch the obstacles and still allow the ball to stay on its way.
The Slope unblocked game is created not only to have fun spending free time, but also to train agility and attention. Abstract obstacles give an opportunity to feel the beauty of this fun: a small ball and huge twisted corridors, waiting for you!
The main character of this game is a slick green ball. It should be carried through a large number of obstacles sliding down a long slope. It 's not that easy to do, because he keeps keeping falling down. There are obstacles along the way. Here it is necessary to use the reaction speed to go all the way. The next level in comparison with the previous level will be even more exciting, because everyone wants to be the first in the rating. Slope unblocked game will carry you into the world with abstract linear effects, and also train basic reflexes.
Slope is a popular 3D endless running game for all ages. A lot of people have asked us to make Slope unblocked game app and here it is!
This application "Slope Unblocked Game <" may collect non-personalized search queries on the subject of "unblocked" when you are using search engines. We do not sell or distribute these statistics, our goal is only to supply the content you are looking for. By installing the extension Slope Unblocked Game <, you consent to our Privacy Policy. If you do not agree with this Policy, please don't install.
In this Slope game application you will get:
- no banners, no ads;
- bypass blocking in local web networks by using open source hosting provider;
- updates asap in case of damage or blocking;
- minimalistic design;
- game sounds are turned off by default (can be turned on)
To play the Slope.io game, players simply have to use the keyboard arrow keys. The real-time gameplay is responsive and players only have to make small adjustments to their movements. If players hold the keyboard keys for longer, the movements of the ball become pronounced.
There is no other gameplay mechanics involved - simply control the ball and guide it through the maze. Remember that the course is endless - there are no levels or stages to complete. Simply try to maintain the ball for as long as possible to gain a high score.
Pass the slope as fast as you can and remember to avoid obstacles. Sounds kind of simple? Not in reality, because everything needs extreme speed and there are more and more obstacles to pass through. Wish you a superfast reaction and good luck! And be sure that you will totally forget about the time trying to beat your former best score.
Slope game features the following gameplay elements:
• Never-ending experience of downhill fun
• An adrenaline-filled challenge as you hurtle down the slope
• Randomized slopes to make each slope game an unique and fresh experience to play
• Difficulty that increases the further you go
• Retro graphics for a simple yet futuristic aesthetic
• An endless-running experience where any mistake can mean game over
So get on the slope and start rolling in this new 3D runner from Y8 Games. How long will you last?