24GLO.com About Pay Contact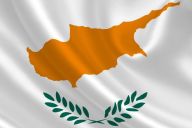 CY +357-96-38-39-40

WhatsApp

Messenger

Skype

Send message

info@24glo.com
Akamas Cyprus
Full day or half day trips

What better way to spend the day than in the picturesque mountain villages of the Cyprus wine region.

Cyprus boasts around 14 different grape varieties and has one of the oldest wine regions in the world. From Larnaca we will head past Limassol and up towards the village of Agios Ambrosios where you can indulge in some samples from the unique ecological winery. From here we will then continue our journey to Omodos and it's historical wine press. The village's winding, narrow streets all congregate at the village square and it's coffee shops.

After lunch at a traditional village taverna we will continue our journey to Lania. Many artist from around the world come here to paint the scenic streets of this village, so take a tranquil stroll here before we head to our next winery.

En route back to Larnaca, we will be passing the Loel factory, but in order to visit we will need to make an advanced booking!
Order services in Cyprus now
---
24glo.com | ▲ | Contacts
Copyright © 24GLO LTD ® 2004-2023. All rights reserved.