24GLO.com About Pay Contact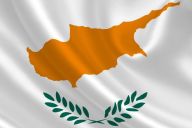 CY +357-96-38-39-40

WhatsApp

Messenger

Skype

Send message

info@24glo.com
Troodos Cyprus
Full day or half day trips with 24GLO.com

This will be an unforgettable experience. The first stop will be at one of the unspoilt villages of the Troodos mountains, tucked away in a picturesque landscape of vineyards. Here you'll have the opportunity to try some of the best produced wines of Cyprus.

After visiting the village we'll pass through the summer mountain resort of Platres, passing by orchards of fruit trees and Platania forest station.

Onwards then to Mount Olympus, the highest peak in Cyprus.

Lunch at Trout farm.

We will then head north to the medieval village of Kakopetria, which still retains its charm and beauty, marvel at the folk architecture of the old dwellings and the old restored water powered flour mill. Take in some of the fresh mountain air fragrance with pine from the local forests.

The final stop will be at Lania where you can visit some of the art studios belonging to artists who have made their home there.
Order services in Cyprus now
---
24glo.com | ▲ | Contacts
Copyright © 24GLO LTD ® 2004-2023. All rights reserved.