24GLO.com About Pay Contact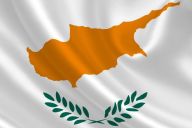 CY +357-96-38-39-40

WhatsApp

Messenger

Skype

Send message

info@24glo.com
Information about company registered in Worldwide Registries.
Bahrain - http://www.big.bh
Brazil - http://www.facil.dnrc.gov.br
Colombian Chamber of Commerce - http://www.confecamaras.org.co
France - INPI - http://www.inpi.fr/front/
Jordan - http://ccd.gov.jo
Malaysia - http://www.ssm.com.my
Mauritius - http://www.gov.mu
Mexico - http://www.consejeria.df.gob.mx
Romania - http://www.onrc.ro
Serbia - http://www.apr.gov.rs
South Africa - http://www.cipc.co.za
United States of America
What I need to know to get information about the company registered in these countries?
You need to know the company name or registration number.
What kind of information can be found ?
All Registers provide standard information, such as for example, by
Cyprus Register
.
Order services in Cyprus now
---
24glo.com | ▲ | Contacts
Copyright © 24GLO LTD ® 2004-2021. All rights reserved.