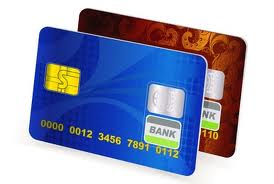 International payment cards
International cards of
VISA, MasterCard payment systems and American Express
are issued at the competitive fees and can be offered up to one, two or three years in US dollars or Euro;
There are many kinds of plastic cards – from the simpliest (VISA ELECTRON , CIRRUS/MAESTRO) to the exclusive (VISA INFINITE, MC WORLD SIGNIA, VISA PLATINUM), debit and credit cards with opportunity to set credit limit;
Service and maintenance of card accounts is regulated by laws of Cyprus.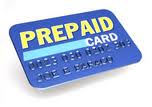 Prepaid Card:
- anonymous and prepaid
- no bank account needed
- easy to get within only 5 minutes
Prepaid Card for Gifts
No more having to run to the stores; no more stressing out to find the right gift.
Just purchase a Prepaid Card at the value you have decided and offer it as the ideal gift to anyone - and for any occasion!
Prepaid Card for Pocket-Money
Replace your children's pocket money (cash) with a Prepaid Card. Buy them a Prepaid Card and let them manage their pocket money and allow them to be independent.
Eligible for customers 12 years old and over.
Prepaid Card for Travelling
Pack a Prepaid Card to take with you on your travels and enjoy the easy, comfortable and secure solution to confusing and sometimes lost foreign currency.
Prepaid Card for cash withdrawals
Cash withdrawals from any bank and ATM in Cyprus and all over the world.
Free cash withdrawals from bank and ATM of issued bank
Prepaid Card for purchases
Widely accepted in Cyprus and abroad.
Prepaid Card for internet purchases
Use a Prepaid Card for simple, fast, anonymous, yet secure Internet purchases.
Prepaid Card for safety
Prepaid Card's functionality overcomes the risk of a payment exceeding the available amount of the prepaid card.
Prepaid Card for reload
There is no limit on the load amount and it is reloadable at any time.
Some banks have Prepaid Card's value range is €30 to €7,000.
Prepaid Card for sure
You can acquire a Prepaid Card without an application and with a 100% approval.
Prepaid Card for cheap
Annual subscription €5.
You can have this card, just
contact us