Money transfers.
Are you looking for the most convenient and inexpensive way to transfer the funds?
- Are you abroad and do you have any shortage in money?
- Do you need to congratulate your family and relatives on outstanding event in time?
- Are you working in Cyprus and do you need to transfer the funds for your relatives at home?
- Don't you know what type of transfer you need to do and where you have to find it?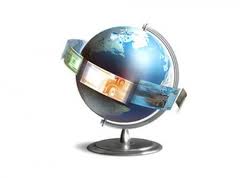 CHEAP MONEY TRANSFERS SHALL DECIDE ALL THESE ISSUES IN THE BEST WAY POSSIBLE!
You don't need to look for different banks and payment systems choosing the way of money transfer - funds transfer to more than 100 countries of the world can be effected in Cyprus Bank!
Our partners on making express money transfers — the banks and payment systems of Russia, Ukraine, Belarussia, Latvia, Armenia, Azerbaidzhan, Moldova and countries of Europe, Asia, Africa and America.
In Cyprus Bank you can:
- send or receive money transfer;
- find out where it will be the most convenient to receive the transfer;
- find out the tariffs on money transfers;
- get advice on the terms of sending or payment of transfers.
FEE - up to 3% of the amount.
We are checking all banks of Cyprus and know the best way to send money, just
contact us