The following banks PARTICIPATED in the Cyprus Deposit Protection Scheme in 2008-2011: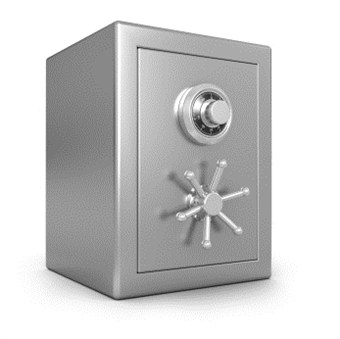 1. Alpha Bank Cyprus Ltd
2. Arab Jordan Investment Bank SA
3. Bank of Beirut SAL
4. Bank of Cyprus Public Company Ltd (including its branches in Greece, the UK and Romania)
5. BankMed s.a.l.
6. BANQUE BEMO SAL
7. BBAC SAL
8. BLOM Bank SAL
9. BNP Paribas Cyprus Ltd
10. Byblos Bank SAL
11. Credit Libanais SAL
12. Emporiki Bank - Cyprus Limited
13. Eurobank EFG Cyprus Ltd
14. Euroinvestment and Finance Public Limited
15. FBME Bank Ltd
16. Hellenic Bank Public Company Limited (including its branches in Greece)
17. Housing Finance Corporation
18. IBL Bank s.a.l.
19. Jordan Ahli Bank plc
20. Jordan Kuwait Bank PLC
21. Lebanon and Gulf Bank SAL
22. Marfin Popular Bank Public Co Ltd (including its branches in the UK)
23. Mortgage Bank of Cyprus Ltd
24. National Bank of Greece (Cyprus) Ltd
25. OJSC Promsvyazbank
26. Open joint-stock company AvtoVAZbank
27. Pancyprian Finance Public Company Ltd
28. Piraeus Bank (Cyprus) Ltd
29. Privatbank Commercial Bank
30. Russian Commercial Bank (Cyprus) Ltd
31. Société Générale Cyprus Ltd
32. The Cyprus Development Bank Public Company Limited
33. Universal Bank Public Limited
BANKS
EXEMPTED

FROM THE DEPOSIT PROTECTION SCHEME:

(List issued in accordance with paragraph (4) of Regulation (5) of The

Establishment and Operation of the Deposit Protection Scheme Regulations of

2000-2009)

1. Banca Transilvania S.A.

2. Banque SBA SA

3. Barclays Bank PLC

4. Central Cooperative Bank PLC

5. Co-operative Central Bank Ltd

6. DEPFA Bank plc

7. First Investment Bank Ltd

8. Joint Stock Company Akciju Komercbanka "Baltikums"

9. Joint Stock Company "Trasta Komercbanka"

10. Kommunalkredit International Bank Ltd

11. Lloyds TSB Offshore Limited

12. National Bank of Greece S.A.

13. Volksbank Romania S.A.