24GLO.com About Pay Contact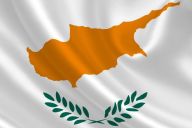 CY +357-96-38-39-40

WhatsApp

Messenger

Skype

Send message

info@24glo.com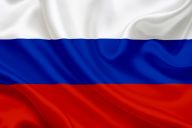 in Russian
Travel insurance to Russia for Cypriot and EU citizens in Cyprus

You need travel insurance for Russia.
This is a legal obligation, and you'll need proof of your travel insurance in order to get your visa and enter the country.

You can buy travel insurance online in Cyprus.
All Cypriots and EU citizens are required to have travel insurance to travel to Russia with minimum amount 30,000 EUR.
Where am I covered?
Cover is valid Worldwide for single trip and multi-trips.

Travel insurance is an insurance plan that will cover unexpected events while you are travelling such as medical expenses, trip cancellation, lost luggage, flight accident and other losses incurred while travelling internationally.
Can I order travel insurance to Russia with 24GLO.com ?
Yes, 24GLO can provide such insurance.
Just contact us.
or
Call us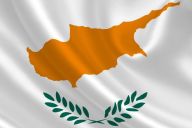 CY +357-96-38-39-40


What information must be provided for travel insurance for Russian visa?
To get insurance for visa to Russia you must provide:
- Scan or photo of your passport
- Date of entry into Russia
- Date of exit from Russia
Insurance for Russian Visa processing time and price
Up to 1 hour (from 30 EUR) for term up to 7-10 days.
For longer period of insurance ask the quotation.
What included in the price?
- insurance for visa,
- coverage is valid worldwide, including the Destination Country(ies),
- delivery of electronic policy to your email or WhatsApp
- delivery of paper policy to your hands
Main characteristics of travel insurance
- Overall Policy Maximum - $50,000 (€45,000)
- Maximum per Injury/Illness - Overall Maximum Limit
- Medical Expenses (including hospitalization) - Overall Maximum Limit
- Emergency Medical Evacuation & Repatriation - $1,000,000 (€900,000)
- Emergency Reunion - $100,000 (€90,000)
- Repatriation of Remains Overall - Maximum Limit
- Trip Interruption - $10,000 (€9,000)
- Emergency Dental due to Accident - Overall Maximum Limit
Download sample of travel insurance for visa to Russia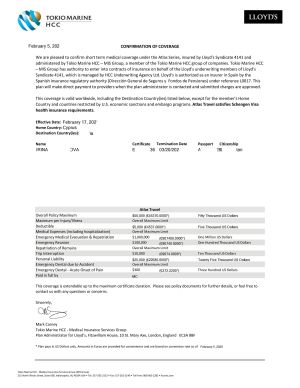 Order travel insurance for visa to Russia now
---
24glo.com | ▲ | Contacts
Copyright © 24GLO LTD ® 2004-2023. All rights reserved.